2020 has been one of the most important years for e-commerce, growing more than 30% because of the coronavirus pandemic. Customers have been forced to change their shopping habits by buying online, pushing commerce all around the world to adapt to this sudden market shift.
TLDR;
With the number of online shops that keeps increasing, it's becoming more and more challenging for an e-commerce to effectively reach the target audience and make its products stand out between dozens of competitors.
SMS can help stand out the noise generated by all the marketing email, create a more personalized shopping experience and offer a better customer support.
SMS messages have an average open rate of 98%, while email scores around a 20% average open rate. SMS click-through rates can reach 45%, while email reach 6% average.
YSMS is our SMS marketing app that will help you use SMS to boost your sales.
Ads are omnipresent and our inbox is full of marketing mail. People no longer pay much attention to those marketing emails. They are overwhelmed.
In addition to that, customers want their shopping experience to be as smooth as possible. If they find a problem they want to chat 1 on 1 with a person. They want to feel special.
Customers want to receive personalized shopping experience, with one to one customer support and personalized discount codes.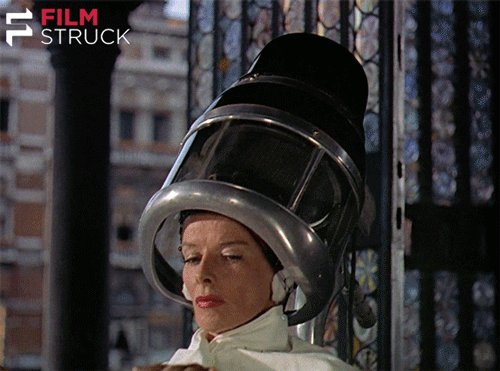 How customers want to be treated
In this environment we are witnessing a comeback of an old technology: SMS. SMS are considered to be one of the most promising e-commerce trends that can vastly improve customer experience and marketing. Text messages will progressively be used as a way to create a loyal customer base, going to complement existing tools like emails.
SMS are cool again
Smartphones are always at hand. SMS have an almost perfect open rate, and usually are opened within a few minutes from receiving the notification. Text messages have the power grab our attention like no other marketing tool.
Online shopping has moved to mobile. Young people prefer to shop directly from their smartphone. Email can no longer serve as the only communication medium. In order to stand out your e-commerce needs to offer an overall better experience than your competitors. We are not only talking about your products, but also your customer support, your discount codes etc.
Despite being one of the simplest communication methods between mobile phones, SMS remains an extremely effective, yet underutilized, marketing option.
Text messages are simple, direct, brief, and personal. These characteristics are very desirable when interacting with a customer. Personalized text messaging has emerged as a way for consumers to connect 1:1 with brands. Having an opportunity to build highly engaged communities by creating a sense of "exclusivity."
Engaging with consumers via SMS can be a valuable differentiator for brands that want to make the shopping experience more personalized.
SMS vs Email, Quality vs Quantity
Email is by far the most used tool for communicating with customers. Making a comparison with SMS, Email sure wins in volume, by a lot. Everyone's inbox is filled with hundreds of unread emails: newsletters, offers, communications, customer service, etc.
Emails arrive in our inbox multiple times a day. It's hard to make a marketing campaign stand out with all this noise. Consumers are overwhelmed, and very often they delete emails without ever opening them. Good luck in convincing the people to read the email where you communicate the start of the discounts for your e-commerce.
The situation is only going to get more crowded with more and more shops expanding their business online.
With an SMS you are sure to get the customer's attention, It's up to you to make good use of this opportunity.
SMS can give your e-commerce a higher perceived value
SMS are more expensive than emails. A shop that is willing to invest money for sending personalized SMS is usually perceived as more trustworthy and willing to invest in their products. Consumers are incentivized by perceived value of a brand, and SMS can definitely improve the perceived value of your store.
Smaller list, but more valuable.
There are two main reasons people don't receive many marketing SMS. One is that the majority of e-commerce has not yet explored the possibility offered by this technology. The other is that people are way less willing to share their phone number, since it's viewed as something much more private compared to their email address. Customers are very careful with their phone number and they decide to share it only with trusted businesses.
Since SMS marketing requires customers to opt in, your mobile list will be composed for the most part by customers who want to hear from you and are interested in your products.
The consequence is that an sms list is usually much smaller than an email list. But quantity does not alway convert into better sales. Customers willing to receive SMS are usually much more interested in that brand, and this leads to better conversion rates.
Text messaging subscribers are often among a brand's most loyal customers and are very interested in receiving valuable updates from their favorite brands via text message, such as discounts or new products.
High open rate, engagement rate and conversion rates.
When people receive a text message notification they read it way faster than emails. When we hear a notification it usually takes seconds or at most minutes before checking the message.
SMS messages have an average open rate of 98%, while email scores around a 20% average open rate. SMS click-through rates can reach 45%, while email reach 6% average.
Those numbers are even worse for emails during holiday periods like Black Friday or Christmas. SMS marketing gets high engagement and higher conversion rates, and can be more cost-efficient overall, considering the increase in conversions.
Checking your phone when your receive a message
Easy to write
Writing a good email require a lot of effort. Choosing the right title, phrases, images, can be really time consuming. With SMS, you're limited to 160 characters (you can send more messages, but it's more expensive). You don't need to think of catchy phrases, images or design. It's fast and easy and it forces you to get to the point fast. You don't want to lose your customer's time telling and endless story they have no time for.
SMS Best practices
Text messages are not a silver bullet to be used every time we want to get the customer's attention. People who have given you their number trust your business. And trust that you will use their number responsibly. Don't abuse it. Before sending any SMS you must ask yourself if SMS is really the best medium for the message you are trying to communicate.
SMS marketing is a very powerful tool, but at the same time must be used very cautiously.
If you decide to write an SMS to your customers you must have a genuinely good reason to think that the message will appeal to them
When you receive a discount code via SMS
Another thing that must be considered is that text marketing is usually effective with customers already familiar with your products and that trust your brand. If you send an SMS to a customer that doesn't know your brand it will probably end up in the spam folder. First you need to build trust, then you can use this trust to send SMS to your customers.
Use SMS wisely
As we already said SMS should not be your primary advertising medium, but a tool used together with other channels, like email. To make an example you could use SMS during Black Friday, when marketing emails are flooding customers' inbox generating extreme noise. SMS allow you to cut through the noise to deliver your message.
Keep it simple
An SMS is just 160 characters, and since you pay per SMS it's much cheaper if you manage to deliver your message using as few SMS as possible. You must be direct: don't waste time and money, make your offer and let the customer decide. You are certain that your message will be received and read, you have already done everything you can do.
Send at the right time.
The time of receiving a marketing SMS can be the difference between a conversion and a message ignored. It's important to respect the person you are sending the messages, always remembering that you are sending a message to their private phone number.
Don't send your SMS at the wrong time
Do not send too many messages
Do not send too many messages. Text marketing should be used only for special occasions. SMS must complement emails, not substitute them.
Make it easy to opt out
Last but not least, it should be straightforward to unsubscribe from your mobile list. Making it hard to unsubscribe is one of the fastest ways to make your customers angry. Remember that SMS marketing requires more trust than email. It's better to lose some subscribers that do not want to stay on your list than making some potential customer angry.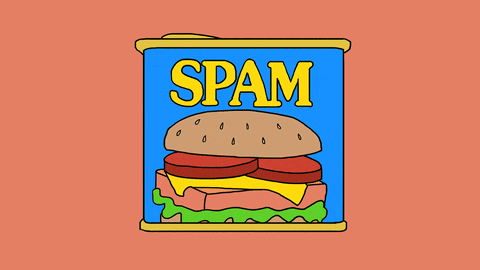 How can you start an SMS campaign today from your Shopify store?
To make it easy to start your first campaign today, we've built an app to do just that. YSMS is our SMS marketing app that will help you use SMS to boost your sales.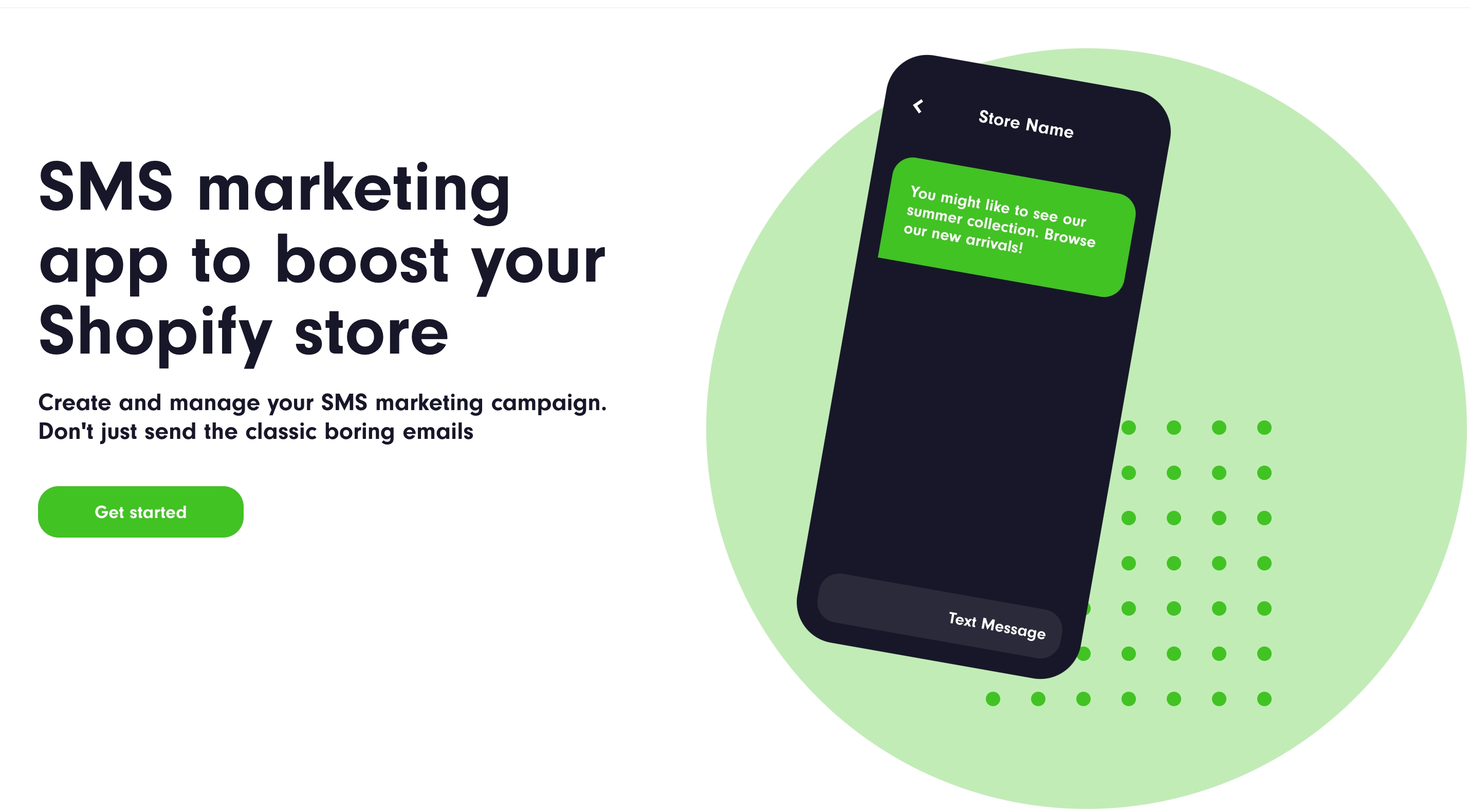 Here's a few example of what you can do using YSMS.
Shipping notification
SMS can be used for much more than just marketing. For example we could inform our customer that their order has just been shipped.
Abandoned checkout
This is one of the most used messages. For example you can send an SMS with a discount code to all the clients who have not completed the purchase.
Flash sale
SMS are usually read within minutes upon being received, becoming the ideal communication medium to inform your customer about a flash sale.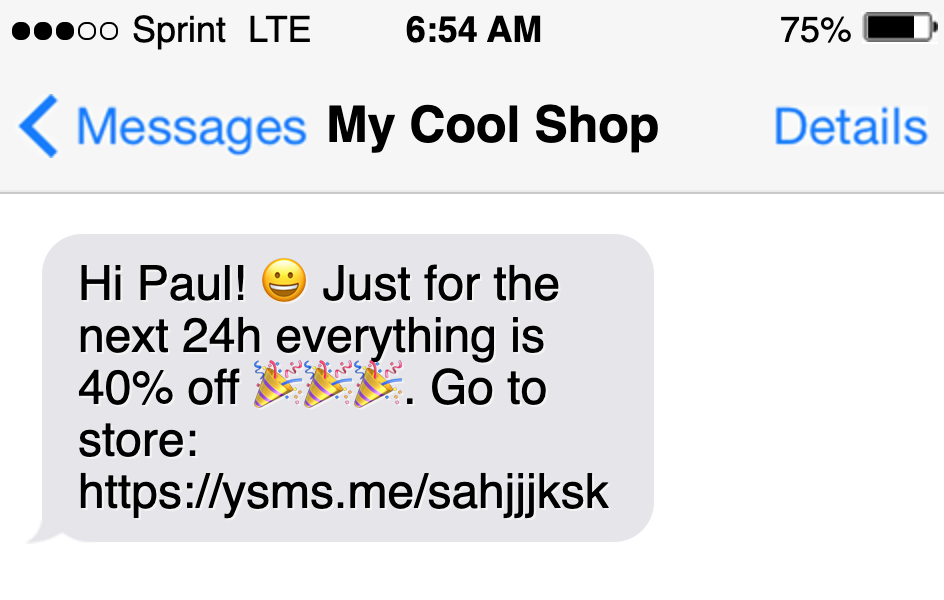 SMS marketing flash sale example
Conclusion
The recent rise of SMS marketing has demonstrated that it can be a very powerful tool if used correctly, yet not many businesses are taking advantage of this opportunity. It's not meant to be a replacement of existing marketing medium like emails, but thanks to its simplicity and attention-grabbing nature can make the difference in generating a conversion. If you want to try some of the ideas you have read in this article,contact us and we are happy to assist you in setting up YSMS for your Shopify e-commerce.
As always if you want to discuss this post, or ask us anything you can find us on Twitter or Linkedin